This program is for developers and senior IT-specialists that are looking to relocate to Sweden. With this program you keep your current job while moving to Sweden. Who can apply?
You have a remote position
Your yearly salary is at least 48,000 USD
How does it work?
You keep your current job
Globedesk hire you in Sweden
Globedesk will be your Employeer of Record (EOR) while you still work for your current company
Globedesk will handle your visa process and help you with the work permit
Benefits with Sponsored VISA Sweden 
You can live wherever you want in Sweden
You receive a two year work permit
Your family receive the same type of visa = they can work and study in Sweden
You will continue to work remotely, just from Sweden instead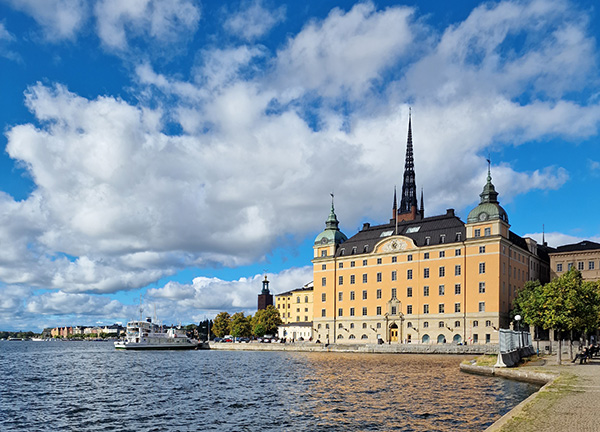 Our best advice before relocating
I had a life goal since I was a teenager of relocating to a country which could offer a great quality of life but also wanted to be able to relocate already having a good and stable job in my area of expertise to reduce the risk that most likely worries all of us who are thinking of relocation which is the "what if it doesn't work out" question. There were a few big companies offering these relocation opportunities for professionals but always ended up in an interview or two and then they disappeared in the middle of the process without saying a word. With Globedesk this was completely different, they contacted me with a clear picture of the process and what to expect, setup the interviews with a great company for which I work now and everything moved on at a fast pace where Globedesk was always checking up on me, asking how everything was going, giving useful advice and being an awesome support at every step of this amazing experience. It has now been 6 months since I first arrived at Stockholm and we still keep in touch, this is something I will always be thankful of and recommend them 100%
Globedesk was very clear and transparent with the whole recruiting process. From the beginning and until the end the team was extremely professional and highly involved through the process. They provided me guidance and help during the relocation process and even after several months I keep having all this great support always with the best attitude.
We moved from Colombia 🇨🇴 to Sweden 🇸🇪, one of the most challenging decisions of my life. After nine months living winter 🥶, spring, summer, autumn and working in Sweden. I have no regrets and would make the same decision again and again. Thanks to Globedesk for making this possible!
Apply For Sponsored VISA Sweden