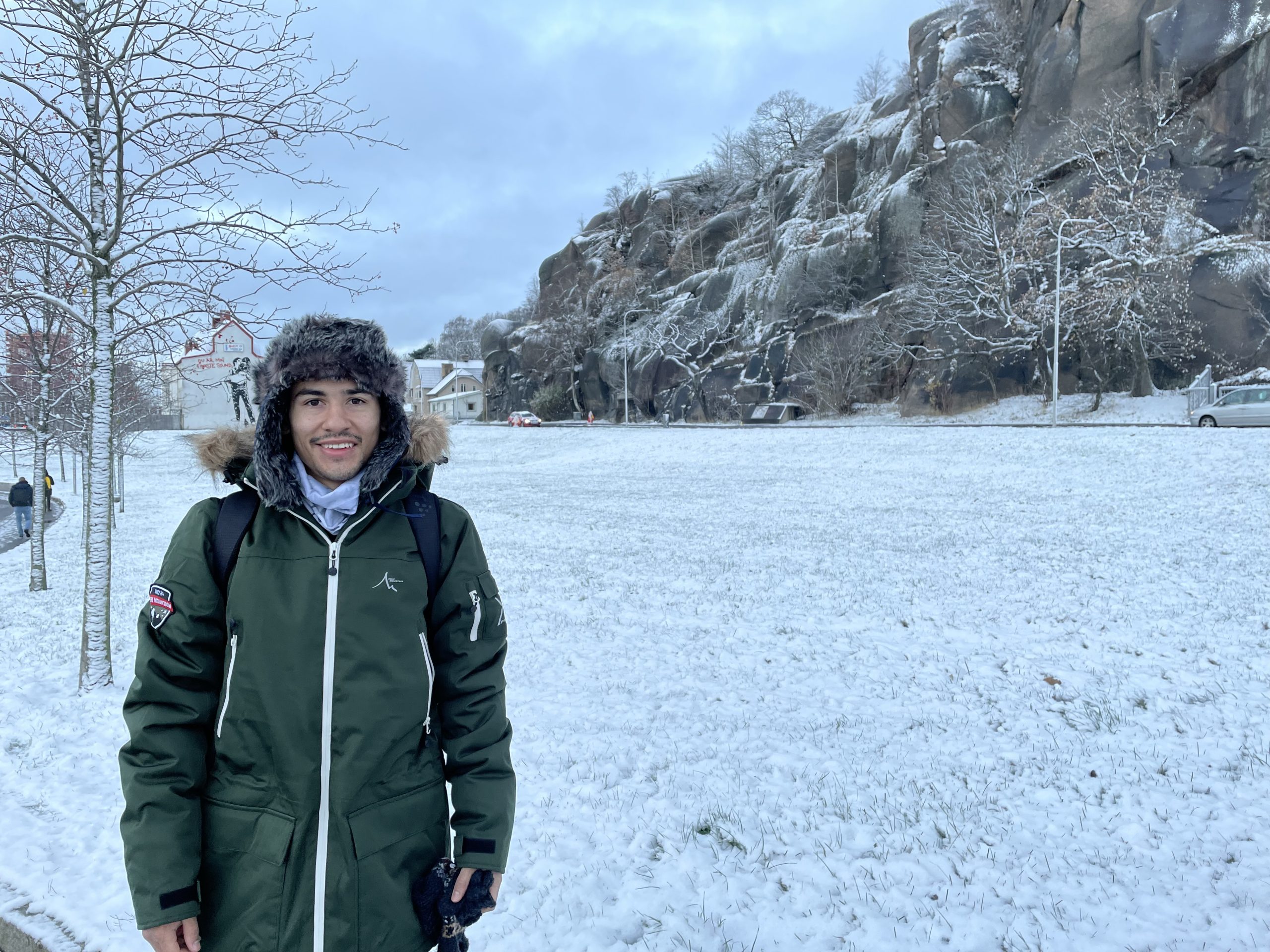 Meet Giovanny, Senior Developer relocated to Sweden
How is it to move to Sweden? How is the relocation process? What's it like to work for a Swedish company? And how is life in Sweden? That is some of things we asked Giovanny.
Hi Giovanny! Tell us a little bit about yourself
Hello or Hej as we say in Swedish. My Name is Giovanny Hernandez. I work as a Software Engineer for Sylog. Currently I have an assignment as a Software Consultant for Volvo Cars in Sweden. I am from Colombia, and 9 months ago I moved to Sweden. More specifically to Gothenburg, with my wife and my two cats.
How was your process of relocation for work?
The whole process was very smooth. Globedesk took care of it from the beginning, so they helped me from the start till the day I arrived in Sweden, and even later on. I supported Globedesk with the paperwork needed to support my application for the visa, but Globedesk was instrumental during my process of requesting the visa and travel arrangements.
The process was clear and Globedesk was always open to resolve my doubts regarding the relocation process, the lifestyle in Sweden and extra support I needed. They took care of travel expenses and paperwork for the whole relocation process.
How is the working culture in Sweden?
From my personal experience, coworkers are always open to help and they have always been nice and try to involve you in the team and the Swedish culture. You are assigned specific tasks and have the support and time to develop them in a time frame where you don't feel stressed or don't have to work extra hours to finish them.
You will work in a multicultural environment from people all around the world, which also provides an open minded environment.
Tell us what you like about Sweden
There are many aspects that I love about Sweden. Just to mention some of them: security and organization are the most evident aspects that I notice when I moved here, also Swedish people at work, at my neighbor, at the store and mostly everywhere are really nice and always interested in providing you a warm conversation and help. Sweden is a very organized, clean and beautiful country with many wonderful views.
Would you like to relocate to Sweden?
At Globedesk, we are looking for members to our team. We have open remote roles and roles with relocation to Sweden. If you are a senior developer, we would love to get to know you and share more information about our open positions.